Why Choose a T-Slot Magnetic Sensor?
A pneumatic cylinder, often referred to as a linear actuator, or piston, is a critical mechanical component used in a variety of motion control applications. Pressure is applied to either side of a double-acting cylinder to generate force to move a load, to travel at high speed, or to engage in an external locking mechanism.
Often subject to vibration, temperature changes, side loads, and/or high frequencies, today's linear actuators will be robust in their design operating with a life expectancy of 2-3 million cycles.
Many of today's leading pneumatic cylinder manufacturers follow the VDMA or ISO15552 standard, ensuring dimensional interchangeability from manufacturer to manufacturer, aiding the MRO customer who may need a replacement cylinder when performing maintenance. These standards tie down the cylinder's overall basic mounting dimensions, but little consideration is given within these standards as to how a sensor may attach externally for magnet position detection.
The inclusion of a 6mm T-Slots track profile along the external side of the tooled extrusion, has often been the cylinder manufacturer's solution to this problem. Now the T-Slot form is available, it's important to choose a magnetic sensor that will have a secure fixing method, as the actuator and sensor are now reliant on each other, and both have to be suitable for the application and specification.
Maybe you will consider a sensor able to stand against water, oil, and/or dust. Our series 39 T Slot sensors have IP67 ratings as standard, with IP69K optional. Consider 2-wire solid-state sensors as replacements for a reed switch. Choose between a 3-wire PNP sourcing output, or an NPN sinking output – or do both.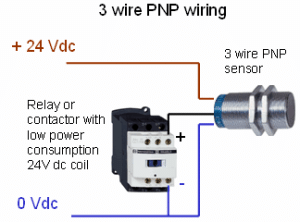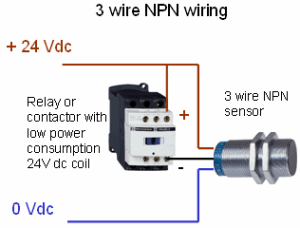 A new addition to our offering is to have a smart auto-detection T-Slot magnetic sensor.  The circuit can be wired to give you either an NPN and/or PNP output in one sensor body shape reducing inventory duplications.
The inside of the cylinder will have a high level of surface finish, providing longevity and an extended seal life expectancy. A piston and piston rod assembly are inserted within the extrusion's internal bore with cushion spheres, wear rings, seals, and a magnet. A front and rear endcap holds the extrusion and piston assembly together and is ready for the pressure and leak testing at this stage.
Our series 39 T- Slot magnetic sensors can be assembled top/down into the slot before a rotating cam ensures a good mechanical fit against the side walls of the sensor track profile and is the preferred fixing method over a set screw which can often lift the sensor away from the extrusion surface which can cause double tripping.
During set-up, T-Slot magnetic sensors will be positioned along the length of the cylinder to determine the switching points within the T-Slot groove form.
Our series 39 T-Slot magnetic sensors will interchange with many Festo, SMC, Parker, Aventics, Emerson, IMI Norgren, CKD, AIRTAC, Metalwork, and Camozzi actuators.